Patient Journey
Your time with us
Mediface Bespoke is a concept that is exclusive to our brand.
We recognise that achieving the best results for you means we need to really understand your needs, and we do this by getting to know you as a person.
Your journey to aesthetic and emotional fulfilment requires a unique plan whereby a bespoke consultation, treatment process and aftercare plan is personally tailored for you.
Book a Consultation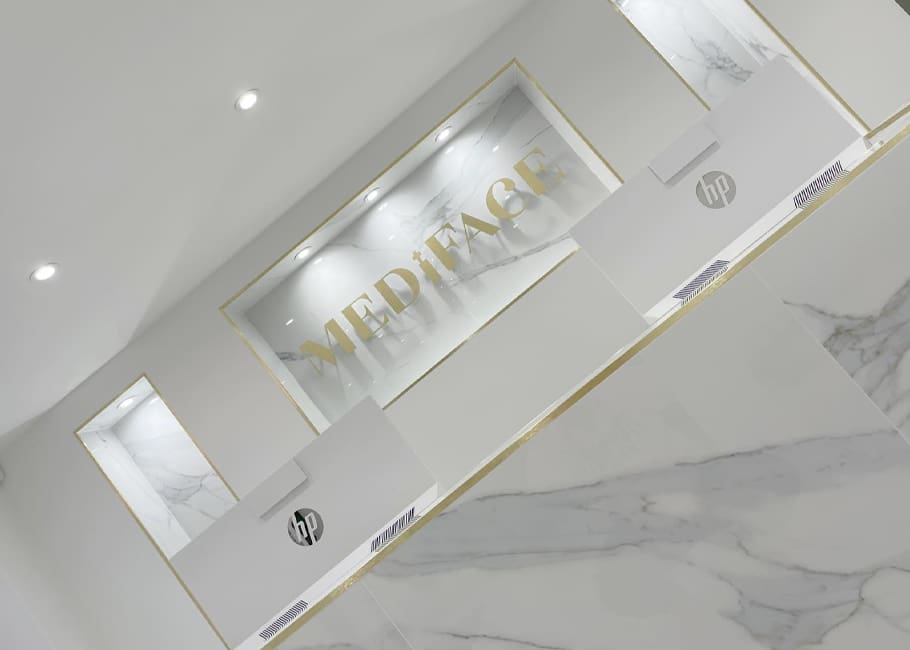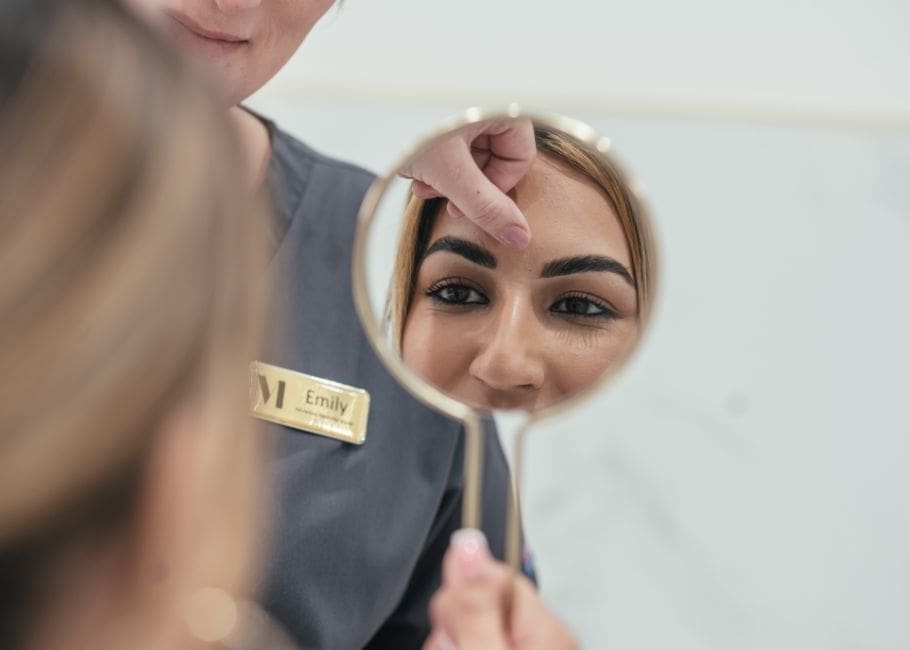 Patient Journey
Bespoke Consultation
Consultation is key!
Before going ahead with any treatment, Mediface recommends that you attend a pre-treatment consultation* with one of our medically trained practitioners. Consultations can be booked through our on-line booking system and can take place in or out of the clinic.
We find the most effective way to plan the right treatment is to listen to your concerns and discuss the look you are wanting to achieve. We work with you to construct a customised treatment plan, explaining how your suggested treatment / series of treatments will work.
*£25 non-refundable booking fee is required when booking your consultation which is redeemable on all treatments and skincare.
Patient Journey
Your Treatment
Your patient coordinator is a constant point of contact, and they will be with you every step of the way – not just on the day of treatment but throughout your entire journey with us.
While you are waiting to be seen our front of house will take care of all of your needs, providing refreshments and ensuring you are comfortable and relaxed while awaiting your treatment.
View all Treatments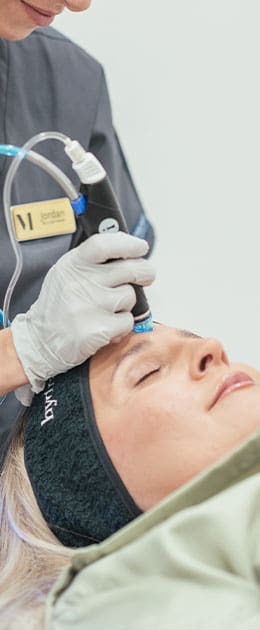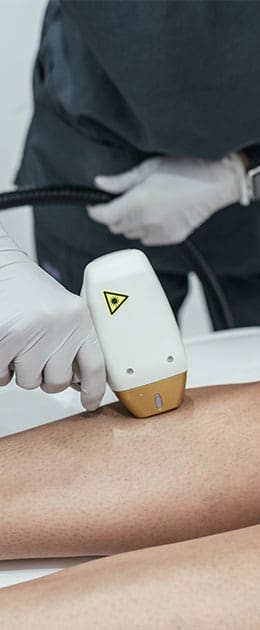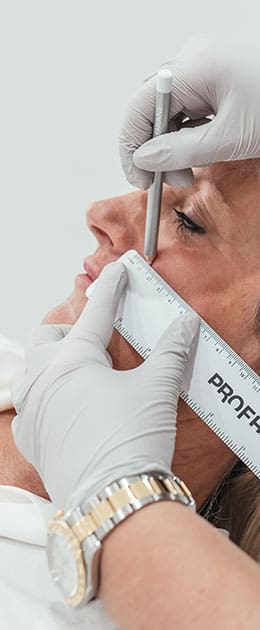 When you are ready to be seen, we will invite you through to one of our state-of-the-art treatment rooms. We perform your chosen treatment with expert skill and care in the comfort of this safe and luxurious environment.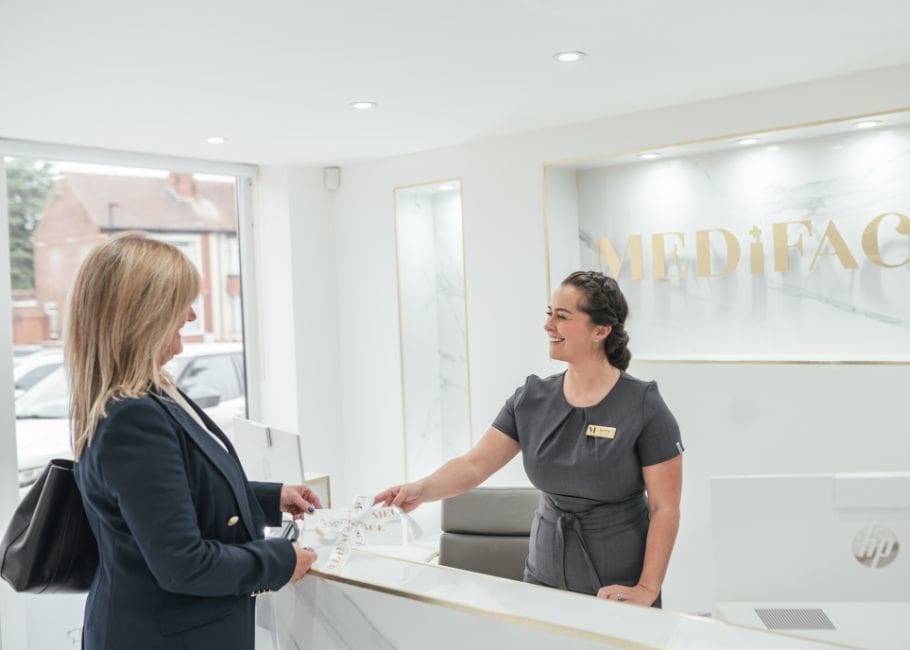 Patient Journey
Aftercare
It is important to recognise that we are on a journey together. Mediface Aesthetics offers an unlimited aftercare program, and patients can return to the clinic as often as they wish. Every treatment is entitled to a complimentary review – by way of a follow up appointment, which gives patients the opportunity to discuss their results. We're not satisfied until you're completely happy, and we'll continue to treat you until your look is exactly how you want it.
Upon leaving the clinic after treatment, you will be given a leaflet to take home which will answer most questions you may have about how to best take care of your new look, ensuring the results of your treatment last as long as possible. You can be safe in the knowledge that Mediface's team of medical practitioners are members of The British Association of Cosmetic Nurses and ACE Group for which they have received extensive training regarding complications, should the rare necessity arise.