Treatments
Soprano Titanium Laser Hair Removal
Laser hair removal is a popular choice for males and females looking for an effective way to permanently reduce unwanted body hair.
Laser hair removal treatments at Mediface Aesthetics use the next generation Soprano Titanium Laser to achieve smooth, hair-free skin without irritation.
We proudly invest in the best available technologies to deliver the best results for our patients and laser hair removal is no exception with the Soprano laser being hailed as the best laser hair removal treatment available – globally.
The ground-breaking, virtually pain free Soprano Titanium is the latest device in laser hair removal technology combining three effective laser wavelengths into a single applicator, meaning the laser will destroy the hair at three varying depths of the follicle simultaneously. It can effectively treat all skin tones including tanned skin, unlike traditional lasers.
The multi-award-winning Soprano Titanium features the largest applicator head than any other device, meaning the time it takes to treat is reduced by up to 40% offering quick treatment times and amazing results.
Book a Consultation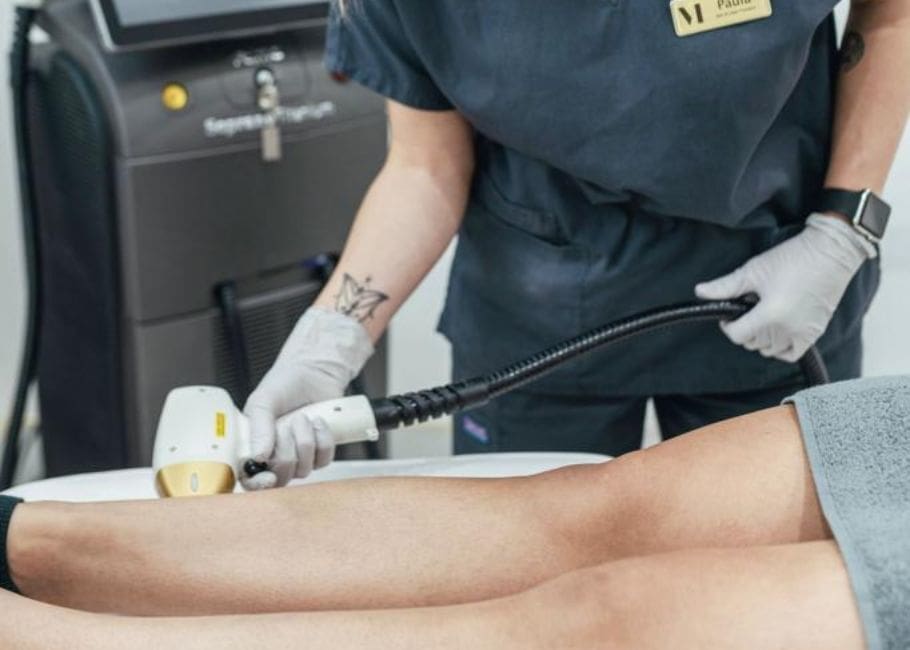 At a glance
Treatment Time
10-60 minutes
Treatment Frequency
Permanent Hair Reduction
Treatment Results
Permanent unwanted hair reduction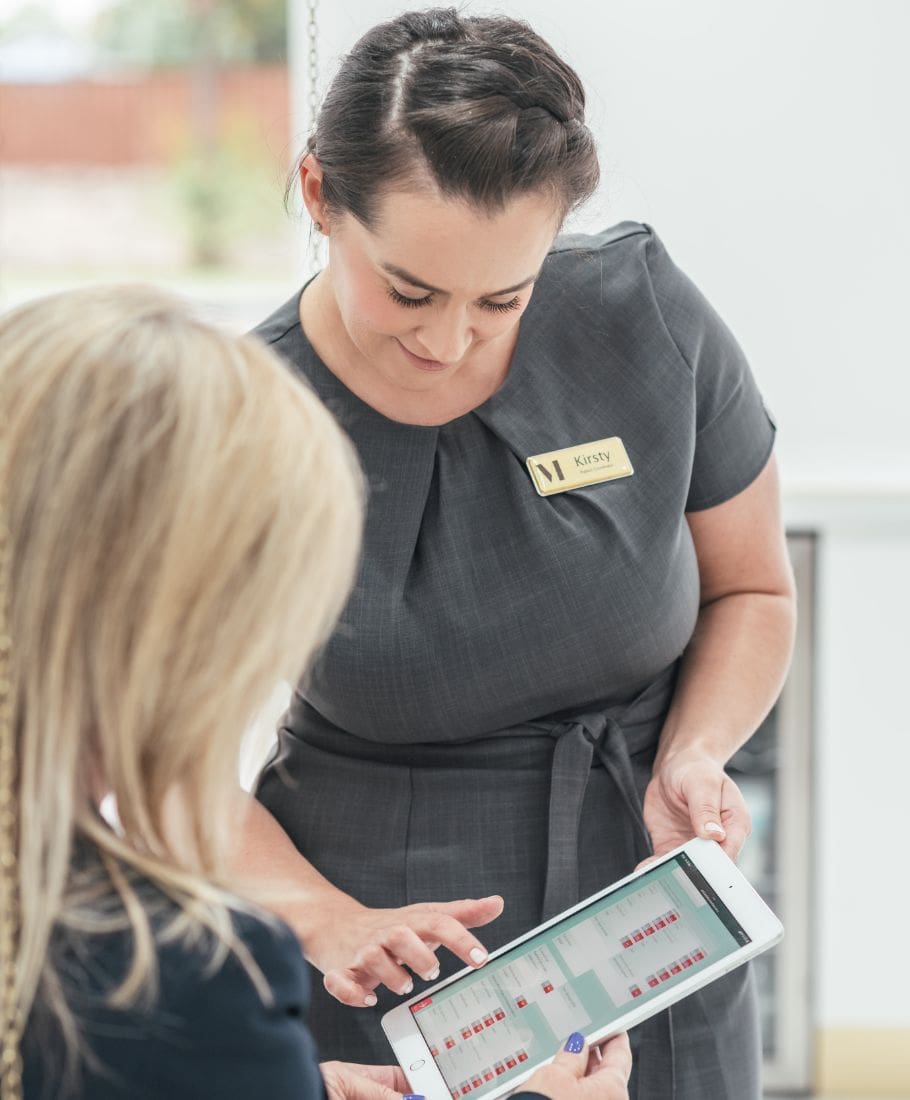 Treatment
Frequently asked questions
Am I a suitable candidate for laser hair removal?
This machine, unlike many other laser hair removal devices, is FDA approved to be used all year round on all Fitzpatrick skin types, from 1-6, and can be safely and effectively employed to remove hair on tanned skin.
Is laser hair removal safe?
It is always advisable to have these procedures performed by a skilled and trained medical professional to ensure a safe outcome. The procedure itself uses FDA cleared technologies and any concerns can be discussed with Mediface Aesthetics' medically trained team, prior to treatment.
Is laser hair removal painful?
Treatment is virtually pain-free due to the revolutionary ICE PLUS system, which cools the skin while the device destroys the hair follicles, labelling the device as one of the most comfortable laser hair removal options available.
Are there any associated risks or side effects?
Developing any adverse reactions or side effects from undergoing this treatment is very rare, as the treatment is tailored to suit the individual needs of the patient. It is always recommended that the patient disclose any health information or details about their medical history to the team at Mediface, during the pre-treatment consultation, to minimise the risk of developing any complications. 
How much downtime can I expect to experience?
It is very likely that after this treatment you will be able to carry on with your day as normal, as this procedure does not usually incur any associated downtime.
Treatments
Before & After
See the difference Soprano Titanium Laser Hair Removal
has made for our clients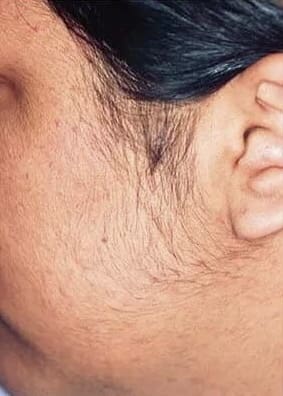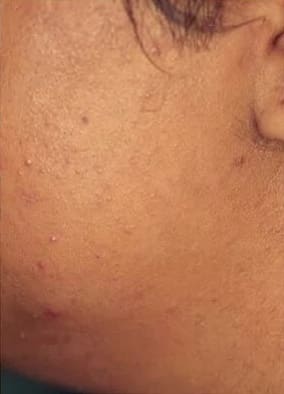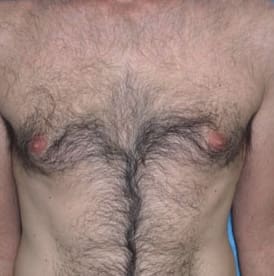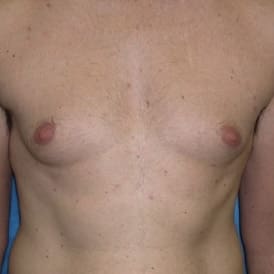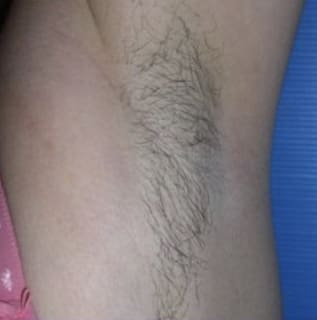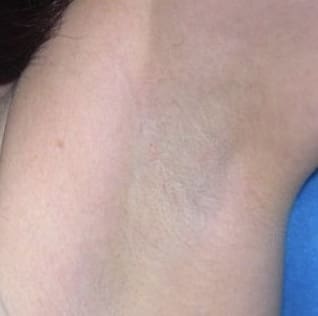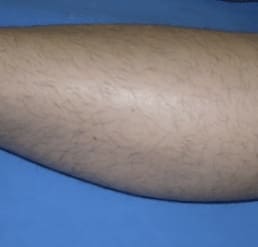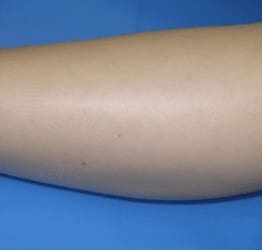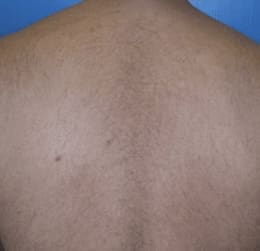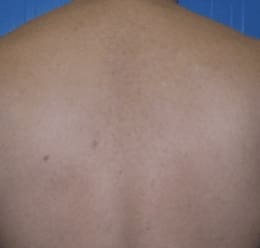 Testimonials
What our patients say...
Love going to Mediface. Fantastic, professional, friendly team. Real feel good factor. Thanks ladies xx
I was made to feel so welcome. Everything was explained very clearly. Top quality first visit for my consultation and patch test.
I absolutely love Emily.. she's fantastic at what she does and as a person! X
Always a great experience at Mediface. From the very friendly and knowledgeable staff through to the high tech equipment. I had a Hydrafacial treatment today, very relaxing and looking fresh, my skin feels amazing. Looking forward to returning. Thank you ladies xx
I always feel welcome at Mediface, all the girls are so nice and friendly and every treatment is done professionally and with skill, I therefore have complete confidence in them and would recommend Mediface to everyone and anyone ⭐️⭐️⭐️⭐️⭐️
As soon as I arrived I was made to feel welcome by the lady on reception was very friendly and down to earth. Saw Jessica for consultation was really friendly and explained everything and she definitely knows what she's talking about . Looking forward to going back to get my treatment.
The staff are all so lovely at Mediface, they're very accommodating and professional. I'm looking forward to finishing my treatment off and booking for another.
Emily was as lovely as ever. Very knowledgeable and provided some great recommendations for my requirements.
Treatments
Treatment videos