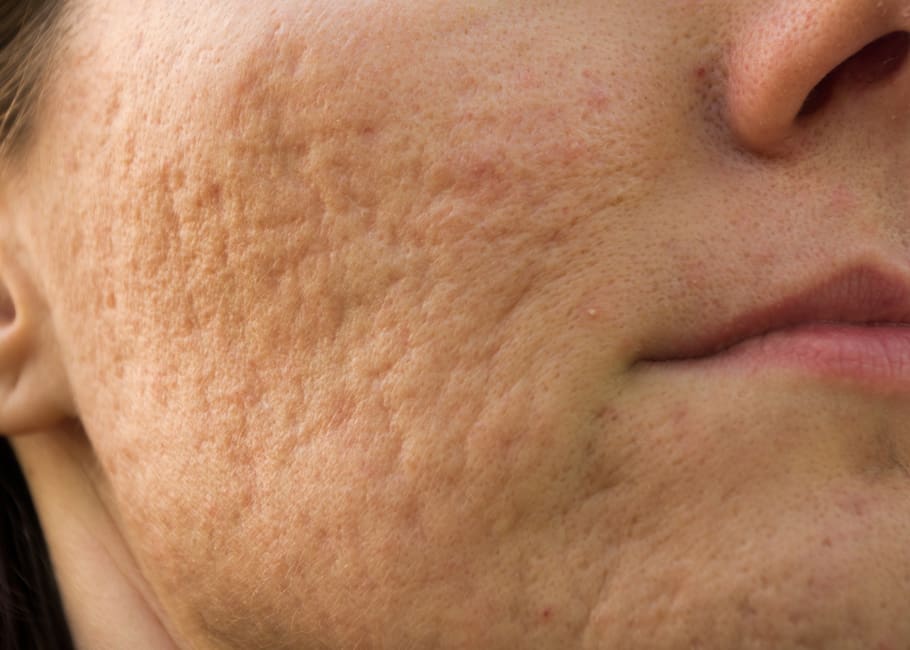 An outbreak of Acne can leave behind small indentations on the face by the aggravation the skin incurs on a spot or pimple bursting and damaging the surface of the skin. These marks can be more pronounced when the spots are picked at, as it can cause larger disruption / trauma to the skin. Although scarring generally fades over time, it is no guarantee that it will completely disappear, as in most cases the damage to the skin is too severe to heal of its own accord.
At Mediface, we have a number of treatments that can effectively reduce or eradicate acne scars safely. At your initial consultation you will receive a bespoke treatment plan from one of our experienced medical practitioners.
Our patients see fantastic results with the use of in-clinic treatments to resurface the skin, such as Harmony XL Pro iPixel fractional ablative laser treatment, Morpheus8 microneedling with radiofrequency, Dermapen microneedling and medical grade skin peels, we may also use wrinkle-relaxing products and superficial dermal fillers to rejuvenate 'ice-pick' scarring.
Book a Consultation
Treatments
Related Treatments