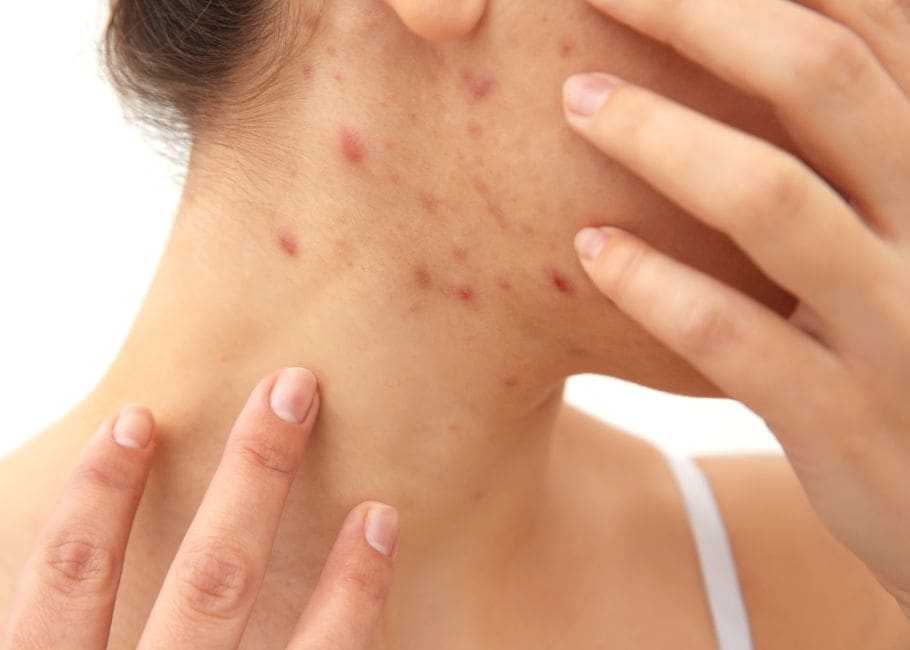 Commonly affecting the face, neck, chest and back, Acne is usually a result of blocked pores.
These blockages are most likely to be a combination of dead skin cells and excess sebum, resulting in the development of blackheads, whiteheads, or puss-filled pimples.
Acne is most frequently seen in adolescents and young adults, with women in their forties also being common sufferers as changes in hormonal levels can be a contributing factor. Many people who are affected by Acne experience feelings of embarrassment and low self-confidence due to the nature of its visible presence, with the condition often varying in degrees of severity as well as being prone to impromptu flare-ups.
It is often tempting for a person affected by Acne to give in to the temptation to pick or squeeze the spots. Not only does this increase the risk of spreading the condition further or causing an infection, it can also lead to the development of scars.
At Mediface we are skin specialists with a variety of treatments to target your active acne. At your initial consultation you will receive a bespoke treatment plan to treat your active acne with one of our experienced medical practitioners.
When treating active acne at Mediface we use combination treatments to gain optimal results including prescriptive Obagi Medical skincare and in clinic treatments such as ClearSkin PRO, medical grade skin peel, and Hydrafacial Acne Protocol.
Book a Consultation
Treatments
Related Treatments