Conditions
Oily / Congested Skin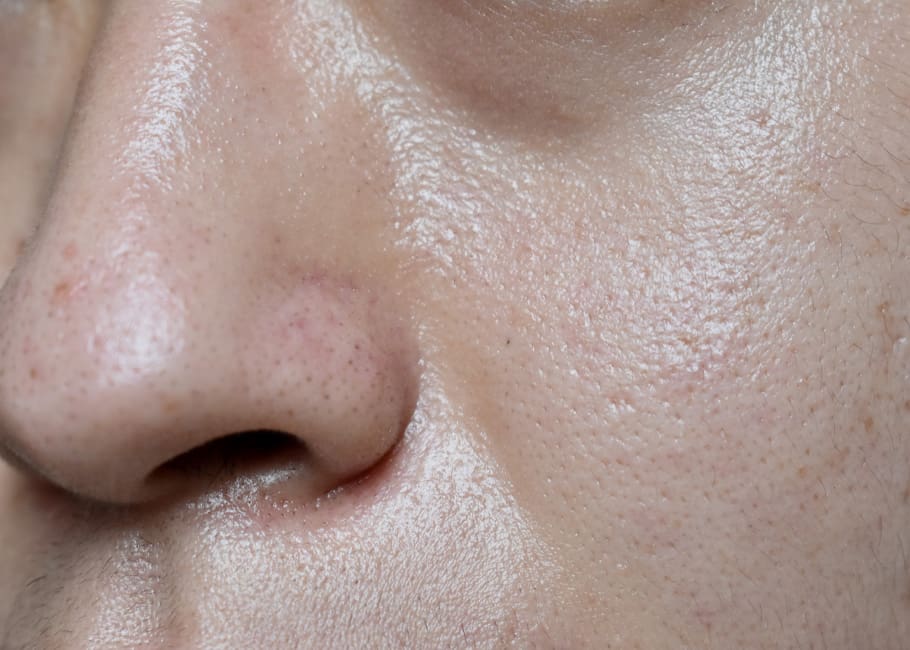 When the skin produces too much sebum, it becomes oily. Sebum is made in the sebaceous glands and is the substance that protects the skin and helps to keep it hydrated, when the production of sebum is excessive it can clog up the skin and cause congestion.
Oily skin is a common condition that affects the face. Not only does it give the skin a greasy appearance, it can also cause thick skin, enlarged pores and acne. This may be an inherited condition that sees fluctuations in severity but can also be associated with hormonal changes and stress, as these factors can accelerate the production of sebum.
Maintaining a regular cleansing routine can help to stabilise the sebum levels produced in the skin, avoiding products that can further clog the pores. Many soaps can cause the skin to dry out, as can using rough materials to clean the skin which act to trigger sebum production and stimulate the skin to create more oil. Affected people frequently turn to make-up to try and hide the condition, but this can often make it worse, clogging the skin. Finding a preventative measure will need to be what works best for the individual.
At Mediface, you will receive a bespoke, in-depth consultation with one of our experienced practitioners during which, we will consider ways that we can treat your oily congested skin and create a bespoke plan, usually recommending prescriptive medical grade skincare.
As an Obagi Ambassador clinic, addressing the skin's health is first and foremost at Mediface, you may be recommended Obagi Medical skin care products that are clinically proven to help reduce sebum production, an Obagi Blue Radiance Peel and/or Dermapen microneedling. You may also be offered one or more of the following treatments including the Hydrafacial, Harmony XL Pro Skin Rejuvenation or ClearSkin which will harmonize the skin's hydration levels to produce a complexion that is glowing and radiant.
Book a Consultation
Treatments
Related Treatments